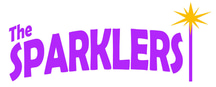 FAQ
Can you face paint and twist balloons (or game host)?
Absolutely. For birthdays and other small parties, providing 2 or more sources of entertainment is a great way to keep the kids engaged.
However, please plan according to your event's needs. We strive to avoid disappointing children. One artist can paint up to 15 faces per hour.
For large events you may want to have 2 or more artists. If your budget allows for just one artist, you may want to stick with just face painting or balloon twisting, etc.
How do I remove face paint?
These are water based paints. All you need is soap, water and wash cloth. For any lingering pigment, apply a moisturizing lotion, wait 30 minutes and wash again.
Are face paints safe?
We use only the highest quality professional products that are specially designed for use on skin. Like all make-up, high quality face paint contains anti-bacterial ingredients. Brushes are rinsed with 99% alcohol between use. Alcohol is also added to paint rinse water.
How many faces can you paint in an hour?
One artist can paint up to 15 faces per hour.
Set Up Requirements & Planning for Weather
Face Paint artists must be in the shade for the duration of the event. Too much heat exposure dries up the paint cakes, slowing down the process of painting.

On rainy days the artist must be under a canopy or similar structure.
Face paint artists require a 4x4' space for a table and chair.
Host must provide parking no more that a 5 minute walk from the event area. Paid parking must be reimbursed.