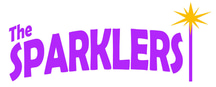 Frequently Asked Questions
Do you have a minimum amount of time?
Yes, we have a 2 hour minimum for all party packages.
Can I extend my reservation the day of the event if more guests arrive than anticipated?
Yes, depending on availability (an artist may be booked for a later show that day). Regular rates apply, we pro-rate in 30 minute increments.
What are your rates?
We charge $100 per artist per hour. There is an additional travel fee : $50. The prices we give are the bottom line - there is no sales tax or other hidden costs. Screen Printing and Dungeons & Dragons (coming soon) do require an additional fee. Please fill out our quote form and we'll get back to you as soon as we can. We respond within 24 hours.
How do we book with you?
The best way is to fill out our quote form. *Please note: we do not consider your event fully confirmed and cannot guarantee an artist without a confirmation deposit, which is 50% of the party package fee.
What is your cancellation policy?
Confirmation deposits are non-refundable. We are happy to reschedule your new date upon emergencies and kids getting sick. Where there is a will there is a way. However, if our artist has an emergency, every effort will be made to find a replacement. If no replacement can be found you will be fully refunded.
What is the best way to contact you with additional questions?
Call me. ...or text :)